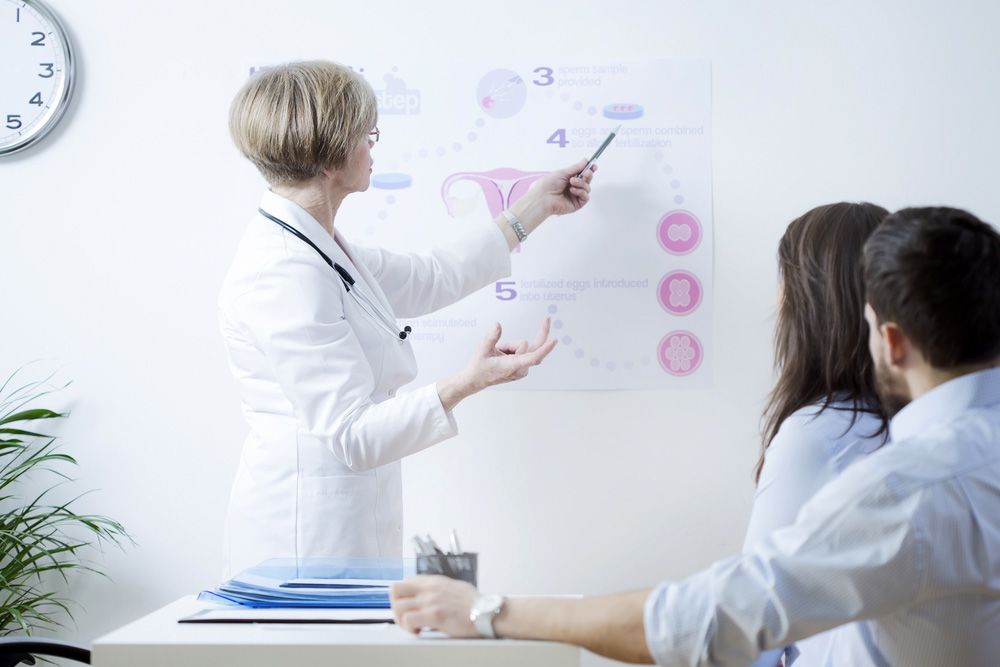 In vitro fertilization (IVF) is an assisted reproductive treatment process that assists in many of the stages of conception. In order to improve the chances of success, many patients want to know what they can do to prepare for treatment.
At the Center for Assisted Reproduction (CARE), serving Fort Worth, TX, and Bedford, TX, we educate our patients on how to prepare for IVF.
Consume a Healthy Diet
To get your body in the best possible health going into your IVF cycle, eat a healthy and well-balanced diet. Foods like lean proteins, whole grains, and fresh fruits and vegetables are good choices for any woman that wants to get pregnant.
The weeks before IVF are not the most ideal time to start a strict diet, particularly one that limits certain foods groups. Patients should be at a healthy weight when they decide to undergo IVF, and they should maintain that healthy weight when their IVF cycle starts.
Drink Water
Limit or avoid drinking sugary sodas and juices as you prepare for IVF. Instead, drink water. Drinking at least eight cups of water a day can detox your system and get you ready for a successful IVF treatment cycle.
Take Pre-natal Vitamins
Pre-natal vitamins contain important vitamins and minerals, and they also contain the necessary amount of folic acid for women that are trying to get pregnant. Taking folic acid before and during pregnancy has been shown to reduce the risk of birth defects and pregnancy complications.
Avoid Alcohol, Smoking, and Drugs
There is plenty of research showing that alcohol, cigarettes, and drugs aren't good for the health of a fetus. To prepare the body for pregnancy, it is best to avoid smoking and drugs completely before IVF. The use of alcohol should be limited. A glass of wine with dinner in the months before IVF is okay, but patients should limit the amount of alcohol they drink for a few months, and then quit drinking completely when the IVF cycle starts.
Get Good Sleep
Establishing a regular sleep routine has many benefits for overall health. Ideally, patients should get at least eight hours of sleep during nighttime hours. As you get closer to your IVF cycle date, make getting a good night's sleep a priority.
Reduce Stress
There is no doubt that trying to get pregnant and undergoing IVF can be stressful. Still, it is important to do your best to reduce stress as much as possible. Getting good sleep, eating a balanced diet, and drinking plenty of water each day can help. Patients may also wish to engage in breathing exercises or other stress reduction techniques as they prepare for IVF.
Take Any Medications as Directed
The month before your IVF cycle, we may have you take birth control pills so we can control your cycle. It is important to take birth medication exactly as directed by our IVF doctors.
To find out if you are a good candidate for IVF, contact the Center for Assisted Reproduction online, or call us at (972) 661-9544. We serve patients in Fort Worth, Bedford, and surrounding areas.