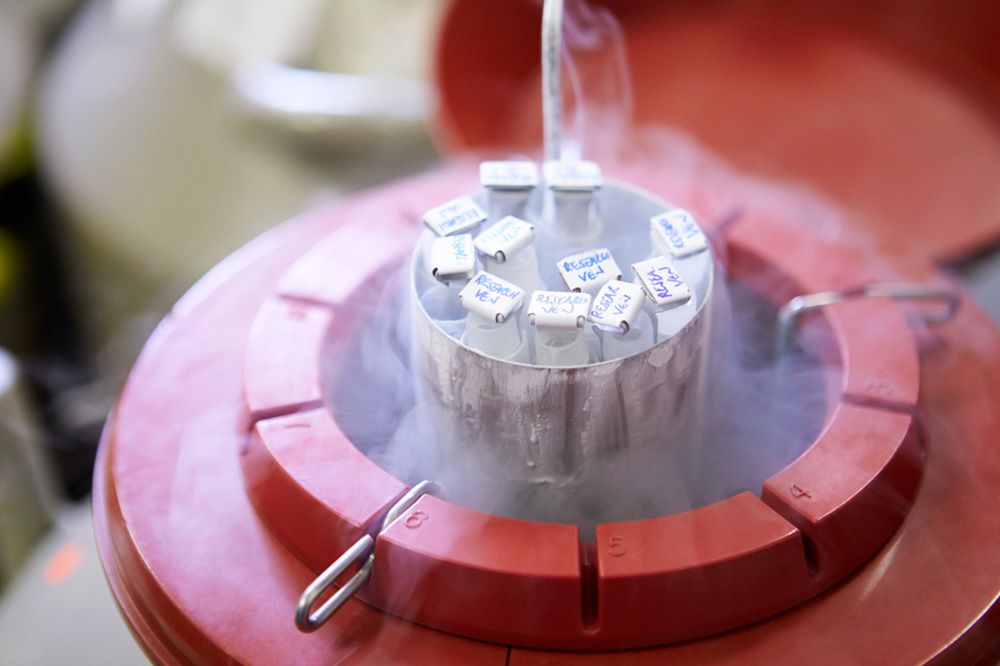 Couples who have trouble conceiving can count on Dr. Kathleen Doody and Dr. Kevin Doody for help. Serving Bedford and Fort Worth, TX, the Center for Assisted Reproduction (CARE Fertility) offers in vitro fertilization (IVF) and other state-of-the-art infertility treatments. These safe and effective procedures can help you become pregnant and realize the joys of parenthood.
During an IVF cycle, not all of the embryos will be used. This gives couples or individuals a number of options when it comes to dealing with these extra embryos. Obviously your financial and practical matters will play a role in the final decision you make, but we'd like to briefly discuss some of these options below. We can go over them in more detail during the consultation process.
Cryopreservation for Additional Embryos
If you want to preserve embryos in case this IVF cycle fails or you intend to get pregnant later through IVF, you may want to consider cryopreservation. This preserves viable embryos at subzero temperatures. They can be thawed for later use, without any impact on their viability.
The Benefits of Embryo Preservation
Thanks to embryo preservation, you can attempt IVF again without having to go through another cycle of ovary stimulation and egg harvesting. If you are undecided about having additional children, this type of preservation gives you options and time to weigh this decision.
Donating Embryos to Infertile Couples
If you do not intend to use the embryos yourself, you can always donate them to an infertile couple. We can connect you with another person or couple in the Fort Worth area who would be happy to use your embryos in an IVF procedure.
The Benefits of Embryo Donation to Couples
Donating your remaining embryos to a couple helps them experience the joys of parenthood. It can also give you a great feeling, and a sense that you have truly helps someone in need.
Donating Embryos to Medical Research
There is also an option that involves donating embryos to medical research. Scientists can study these cells and enhance the field's understanding of human nature, fertility, and the many other mysteries of life.
The Benefits of Embryo Donation to Researchers
As with donating embryos to couples, donating embryos to medicine can give you a great feeling inside. There is a lot of potential for new discoveries to be made thanks to your donation.
Not Using Any Leftover Embryos
If none of these options sounds appealing, leftover embryos can simply be discarded and not used.
Helping You Make the Right Choice
There are plenty of good options to consider if you have leftover embryos. The team at our Fort Worth fertility center will be more than happy to go over the pros and cons of various options in greater detail to ensure you make a choice that you feel comfortable making.
Learn More About Fertility Treatment
If you would like more information about fertility treatments and which one might be the right one for your, be sure to contact our team of IVF and infertility treatment doctors. You can reach CARE Fertility by phone at (972) 661-9544.