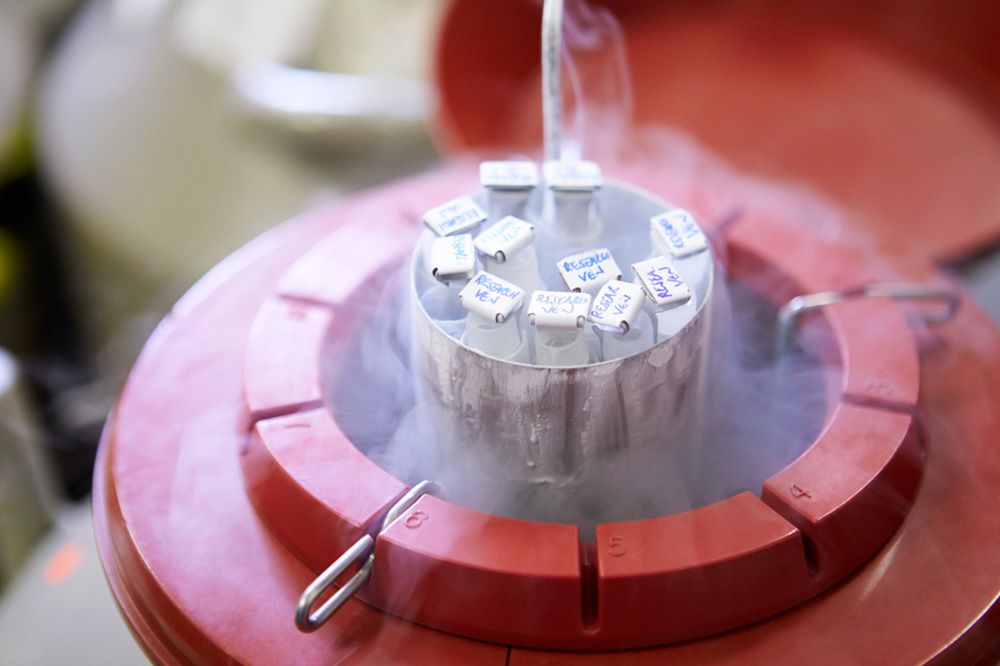 Struggling with infertility can feel overwhelming. At CARE Fertility in Dallas, TX, we understand the sensitive nature of your situation, and strive to offer compassionate, comprehensive care for our clients. Embryo preservation, or embryo freezing, is part of the in vitro fertilization (IVF) process and involves storing one or more embryos at subzero temperatures for future use. At our facility, we offer several methods of fertility preservation as part of our services, including egg, semen, and embryo cryopreservation.
Who is a Candidate for Embryo Preservation?
Embryo cryopreservation is an option for nearly any woman who ultimately wants to conceive. In most cases, the embryos are left over from an IVF cycle. In other instances, a woman may wish to postpone pregnancy. Whatever the reason, embryo preservation is an excellent way to leave your options open. Women may choose embryo preservation for a number of reasons. For example:
Post-IVF, some women are more prone to developing ovarian hyperstimulation syndrome. In these cases, postponing pregnancy through embryo preservation is often recommended.
Many women want to pursue further education or career goals before becoming pregnant.
One partner may not be ready to commit to having a child at this time.
Early menopause is genetic. If this condition runs in your family, consider embryo preservation as an option.
Women with rheumatoid arthritis or lupus may require medications that compromise ovarian function. Embryo preservation is a solution to this issue.
Those suffering from endometriosis may consider embryo preservation, especially if the disease is affecting the ovaries.
Women diagnosed with cancer may choose to freeze embryos for future use.
What Are the Benefits of Embryo Preservation?
One of the most significant advantages of embryo freezing is that patients can maximize their chance of conception with a single IVF cycle. To avoid multiple pregnancies, only one or two embryos are transferred during a cycle. The spare embryos can be frozen, which eliminates the wastage of viable embryos. Additionally, embryo preservation enables a couple to fertilize healthy eggs while they are younger and in better condition.
How Does Embryo Preservation Work?
Embryo preservation is a routine aspect of IVF. To preserve the embryos, they will be sealed in a container and placed in liquid nitrogen. They will remain in storage until the couple requests to have one or more prepared. About 60 percent of patients who undergo IVF will have frozen embryos in storage. Embryo cryopreservation is quite successful, as it is not uncommon for couples to have more than one child from a single cycle of ovarian stimulation.
Are There Any Disadvantages of Embryo Freezing?
There really are no disadvantages to the freezing process itself. However, it is important to note that fertility drugs are used in the IVF process. These are administered to encourage the maturation of multiple eggs. However, there are certain side effects when these drugs are used, including an increased risk for ovarian hyperstimulation syndrome.
Learn More about Embryo Preservation
If you are struggling with infertility, embryo freezing may be an advisable treatment option. To speak with a fertility specialist about your family planning solutions, schedule a consultation at our facility. As always, our team of experts are available to answer any questions you may have about your potential treatment. To begin your journey, contact us online anytime.