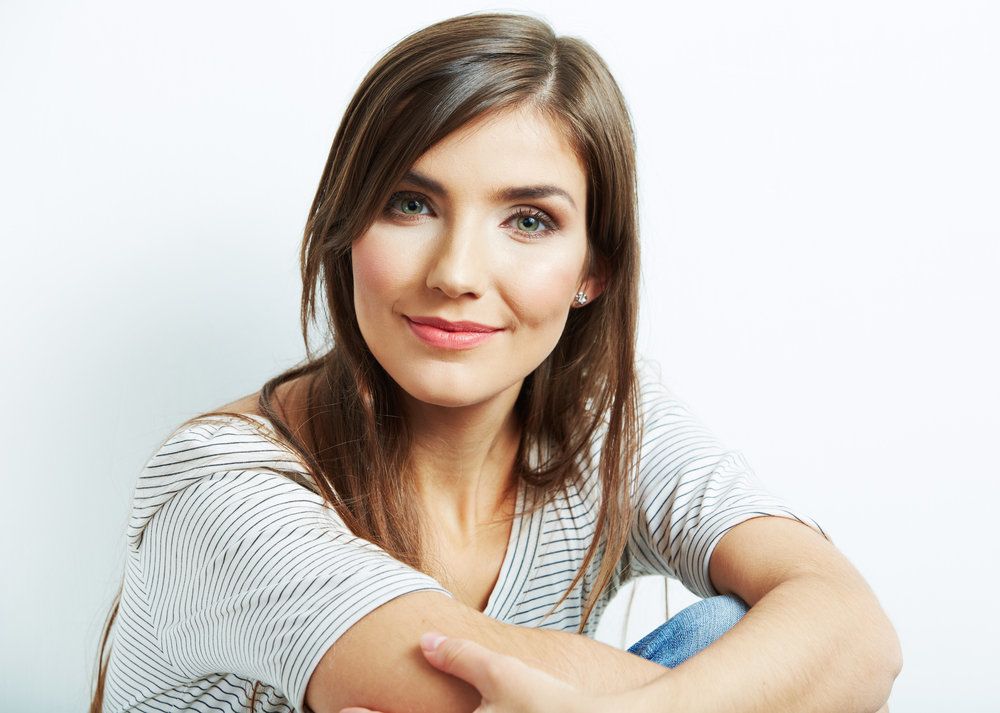 Your weight is an important aspect of your overall health, so it makes sense that it might also impact your response to fertility treatments. At the Center for Assisted Reproduction, we provide IVF, or in vitro fertilization, for couples that have difficulty becoming pregnant through natural means. This advanced, complex treatment involves fertilizing a woman's egg with a sperm, in a lab setting, and implanting it into the uterus in hopes of conception. We frequently use this assisted reproductive technology, or ART, to assist couples with both male and female infertility. Our doctors are committed to helping our patients experience optimal chances for success with IVF, which includes educating them about the factors that can influence this treatment's effectiveness. Below, our Dallas fertility specialists discuss IVF and underweight patients. Read on to learn more about how being underweight could affect your chances of becoming pregnant with IVF.
The Research on Underweight Patients and IVF
You may have heard that overweight patients sometimes have difficulty conceiving with IVF, but being underweight may actually be a hindrance as well. Four years ago, a study of Chicago fertility patients found that women with lower BMIs (Body Mass Indexes, the ratio of weight to height used to determine appropriate weight) between 14 and 18 had a 16 percent lower chance of conceiving with IVF than those with BMIs in the normal range, between 19 and 28. Based on this study, being overweight was actually preferable to being underweight in terms of IVF treatment, since women with BMIs above 29 were 11 percent more likely to conceive than the underweight patients.
Why Can Being Underweight Hurt Your Chances for IVF Success?
There are several ways having a lower BMI can influence the efficacy of IVF treatment, including:
Anovulation. Being underweight increases your risk for anovulation, in which your body does not produce a uterine lining (leading to menstruation) on a regular basis or at all.
Reduced estrogen levels. Women who are underweight typically produce less estrogen, an essential hormone for successful ovulation and pregnancy.
Increased miscarriage risks. The European Food and Information Council found that women with lower body fat are over 70 percent more likely to miscarry than women with BMIs in the healthy range. This means that even if you conceive with IVF, you may not carry the pregnancy to term.
Linked exercise habits. You may have a lower BMI because you exercise frequently or strenuously. If you continue this activity during your IVF treatment, it could impact your chances of conception. A study from Harvard found that women who got three or more hours of aerobic exercise each week had lower success rates with IVF.
Weight Is Not the Only Factor
Of course, there are many factors that can affect your IVF treatment and your weight is simply one of them. For example, depending on your body type, you may have a low BMI but healthy ovulation and hormone levels. In addition, underweight women who do not exercise excessively will not suffer the same effects as those that do.
Improving Your Chances for Success
If you are underweight, you may be able to improve the potential efficacy of IVF by increasing your BMI. Some women begin to ovulate and produce hormones more normally once they reach a healthier weight, making the treatment process easier and more effective. Since treatment cycles can be costly and complex, you may want to give yourself a few months to put on some pounds before starting a new round of IVF. To gain weight in a healthy way, you should:
Have more frequent meals and snacks, since you may not be used to larger portions
Try not to drink too much water as you eat, as this can reduce your appetite
Eat nutritious but calorie-dense foods such as organic dairy products, lean proteins, nuts, and whole grains
Try protein bars, smoothies, and shakes as a convenient way to bump up your daily calorie count
Order extra sides and toppings with your meals
Our fertility specialists can give you more tips about gaining weight and optimizing your IVF treatment at your initial consultation.
Our Fertility Specialists Can Help
If you're interested in pursuing IVF or have any questions about the above information, please contact our office to schedule an appointment with one of our dedicated fertility specialists.